Public Buildings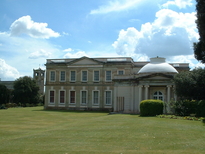 Some examples of Public buildings we have been involved with are:
Hospital extensions and alterations at St Mary's Newport
East Cowes Red Funnel Terminal building
Numerous pubs, cafes and restaurants
Northwood House Cowes
Alterations to Shanklin Theatre
Cowes Week Regatta HQ
Newport Probation Office

© Tari Willis Associates. All rights reserved. | A
BoxStuff
website.